Gutter cleaning
Service available in Montreal, Laval and Repentigny
Gutter cleaning in Montreal, Laval and Repentigny
You and your gutters are in bad terms? You have to clean them several times a year and it's tedious, especially when the autumn leaves fill them faster than you can empty them, and all kinds of debris are blocking the way all year long?
You are not particularly pleased by the idea of putting a ladder on your roof to clean them? Know that you can call an expert to do it. At Gouttières Montréal, we inspect, clean and install your gutters with a great sense of professionalism.
Better yet, we can install a leaf guard and repair your gutters, that way you will relax all year round without having to clean them. Say goodbye to leaks and gutter breaking under the weight of snow damaging your fascia board.
Sturdy gutter installation!
AIn order to overcome these energy-intensive inconveniences, Gouttières Montréal has created the most effective, long-lasting and sturdiest gutters ever. Made of an integral piece of aluminum, they can't rust or leak and can resist the weight of three grown men! Our gutters will never be clogged and will only do one thing: divert the water from your roof thanks to a revolutionary gutter cover.
The solution? Alu-Rex gutters!
Patented by Alu-Rex, the Gutter Clean system™ gutter guard is a perforated aluminum strip that you place on your gutter, preventing debris from falling into it, that way your gutter will evacuate three times more water than a regular one. Moreover, a sturdy gutter guard will make cleaning easier and will simplify your downspouts. You can choose to add the Dura Clean™ option, a drip-edge technology, and say goodbye to unsightly rusty nails.
You want to preserve your house and avoid any problems, minor or serious risks linked to your gutters? With an Alu-Rex gutter and gutter cover, you will do the maintenance in a blink of an eye!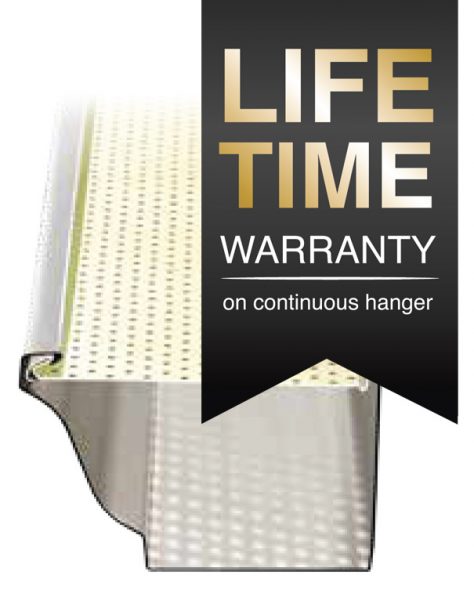 Contact us now for any gutter installation and repair needs.