FORGET YOU HAVE GUTTERS WITH GOUTTIÈRES MONTRÉAL.
Gouttières Montréal offers a large choice of gutters and gutter guards. The sturdiest you can find on the market!
Thanks to our aluminum gutter systems designed in one piece, Gouttières Montréal allows you to benefit from a drainage system that is both durable and very resistant.
Gutters made of aluminum don't rust or leak; and during the cold winter months, it can support the weight of three people in snow and ice! It's the ideal solution to protect your house from the risks of deterioration created by a faulty or non-waterproof gutter.
You need professional and functional products? Call Gouttières Montréal, your expert in repairing and installing aluminum gutters.
Because we want the best for you, we use a well-known gutter continuous hanger system, T-Rex™, patented by Alu-Rex. Your gutters will stay in perfect condition, guaranteed results!
STURDINESS AND PROTECTION
T-Rex™—Alu-Rex continuous hanger system makes your new gutter very sturdy while protecting them against leaves, ice and ladders.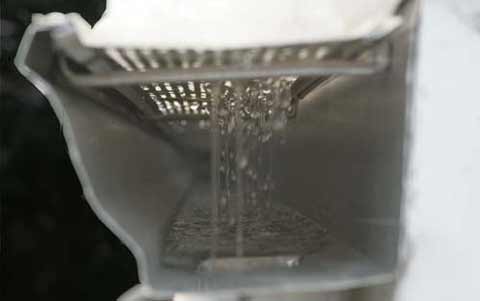 T-Rex gutters
Your gutters will be the sturdiest and most effective you can find. They have an integrated gutter protection system. Remember that time, long long ago, when you had to clean the gutters? Well, no more!
ELITE Installer
Certified ELITE installer, Gouttières Montréal offers you a professional service and installs the best products on the market!
Gouttières Montréal redid my entire gutter system, I can say that the service was amazing and the workers more than qualified. The result was top-notch. Once the workers were done, they cleaned everything around the house.

Great work, efficient and on time. Luc, the owner, is very nice and took the time to answer our questions. We are really satisfied, and we recommend this company.

Thank you to GM. Two installations on two different houses in five years. Both projects were conducted with professionalism and attention to detail.
Gouttières Montréal and Alu-Rex: a winning team
You don't want to worry about your gutters? Choose the right products and the proper installation.
In need of new gutters?
Our team is here for you and will meet with you wherever you are in Montreal, Laval and in the surroundings.